| | | | |
| --- | --- | --- | --- |
| Code: | Duration: | Location: | Fees (2022-2023): |
| | 4 Years (8 Semesters) | Kafori campus | |
Coordinator: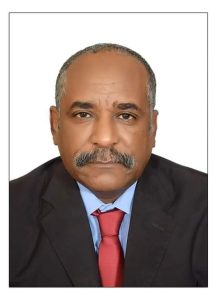 Coordinator's name:
Dr. Alsiab Abdulrahman Mohamed Saeed Ali
 The coordinator's word:
Welcome to the Administrative and Financial Science Program of Napata. In Napata, we seek to consolidate the values of effective education that is built upon critical thinking and support business practices held by qualified and capable graduates.And that is through distinguished professors who manage different academic levels, and through active education that enriches students with knowledge and skills. The aim is to make them a creative and qualified workforce with leadership skills in the field of business in the future.
The ever-changing environment in the work due to the continuous introduction of modern aids and technology paves the way to a modern electronic era. Moreover, the diversity in the era of globalization requires us to keep up to date.
Therefore, we aspire to make our graduates enjoy high professionalism and possess leadership skills to take initiative to meet challenges of the modern world with great confidence and willingness.
The first admission in Napata for the program of Administrative and Financial Science was in the year 2021-2022 with the following specializations:
Accounting
Business administration/ Business and Management
Marketing
Banking and finance
It is possible that this list is to be extended by more programs in the future.
The college invests time and efforts on students to support national and international communities with a creative energy that will promote them to encounter challenges in work environment in companies, financial institutions and banks.
The program also cooperates with national institutions and companies to train our students inside the country before graduation so that they acquire the necessary capabilities to meet the needs of the labor market.
Every student will obtain the needed training to qualify him/her to enter the work environment through actual work with these companies and institutions.
This program also cares for the feedback coming from these companies, institutions and the local advisory council for the sake of improving its program in a way that suits the local community needs, In addition to comparing academic programs at the college with those in the most prestigious universities at home and abroad.
I firmly believe that you will find in the Administrative and Financial Sciences Program at Napata College a valuable opportunity to pursue your university education within the optimal international standards.
We look forward to you joining us.
All students and business sectors are welcome to join.
Dr. Alsiab Abdulrahman Mohamed Saeed Ali
The coordinator of the Administrative and Financial Sciences Program.